Calendering
Purpose: calendering gives the products a glossy look and smoother feel, especially suitable for satin. Also for bed ticking, where reduce air permeability is requested.
Fabrics calendering is performed in full width of up to 175 cm. Pressure of up to 150 N/cm2, and temperature of up to 130 °C can be used.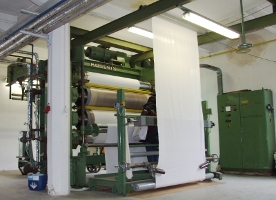 © 2017 INTERCOLOR a.s.