Drying and Fixation
Purpose: perfect drying of fabric using hot air flow and achieving the necessary width, areal weight and shrinkage of the fabric.
Fixation is performed in full width on fixation frames:
needle from width of 70 cm to 230 cm
flap from width of 70 cm to 160 cm.
Fixation of synthetic fabric is performed using temperatures of up to 210 °C.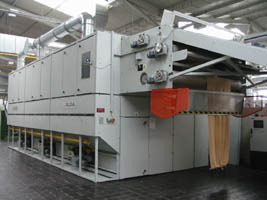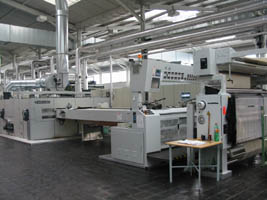 © 2017 INTERCOLOR a.s.